Page 2 of 2 •

1, 2

There is a version of high-performance insulation on the market, but I'll be darned if I can find where it is. I only saw it advertised once -- I think in one of the trade magazines I get. So I'll have to sic Hugh on rediscovering it... ;-}
My version of it is composed of multiple sheets of very thin film, like Kapton, with metalized reflective coating. A great many small ceramic or plastic separators, made shaped like caltrops (think 'jacks) with rounded tips, and introduced between the layers, with a net electorstatic charge on them so they repel each other (and to an extent, the film layers). This gives a self-organizing net separation between respective film layers; when tension is pulled on the films, the separators keep the film layers from *quite* touching. You then introduce something dry and inert, like nitrogen or argon, with some level of overpressure. Seams can be welded and sealed to keep the gas in and the separators located; you use multiple 'panels' each of multiple film layers, and overlap the joints, to avoid excessive heat loss through any particular seam.
A version of this with actual metal foils (a spin-off itself from the fabrication technologies for the original B-70 project) was, I believe, used by North American in rocket fabrication in the 1960s. It was supposed to be good to the extent of allowing only very minimal heat transfer -- I remember something about a couple of degrees' loss in 35 years, although that might be something of an exaggeration... ;-} Somebody can look up references to the floating shields used in the Ivy Mike device, a counterpart to this approach using a separate material to physically pre-cool some of the shields to reduce radiation to a very, very bare minimum...
Somewhere here I have a reference that shows how the insulating value goes up with the number of shields. I think for boiler insulation this might be conservative.
A different approach, which works with the boiler better than the cylinders, is to use one of the 'flavors' of aerogel/microsphere "castable" insulation. Here is one method for making the spheres in quantity, fairly cheaply:
http://www.hindawi.com/journals/amse/2013/483651/
This stuff could be troweled on just like normal castable lagging, and it should be VERY resistant to aging or moisture...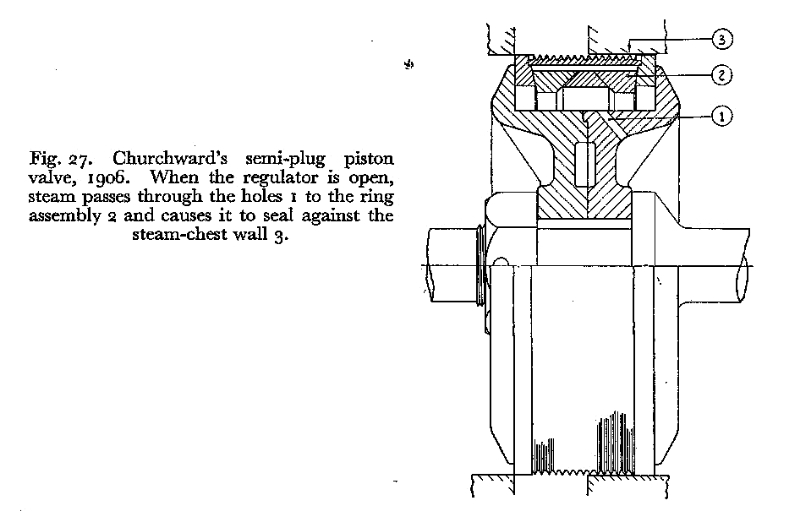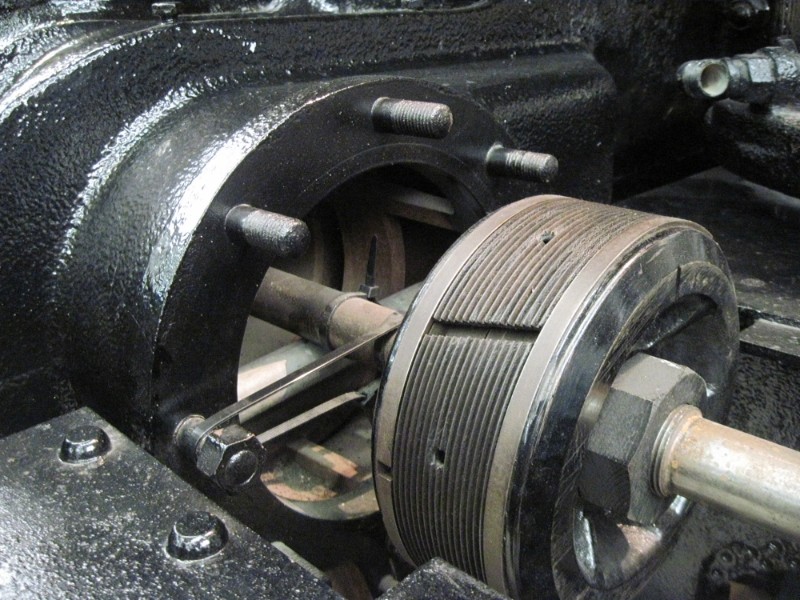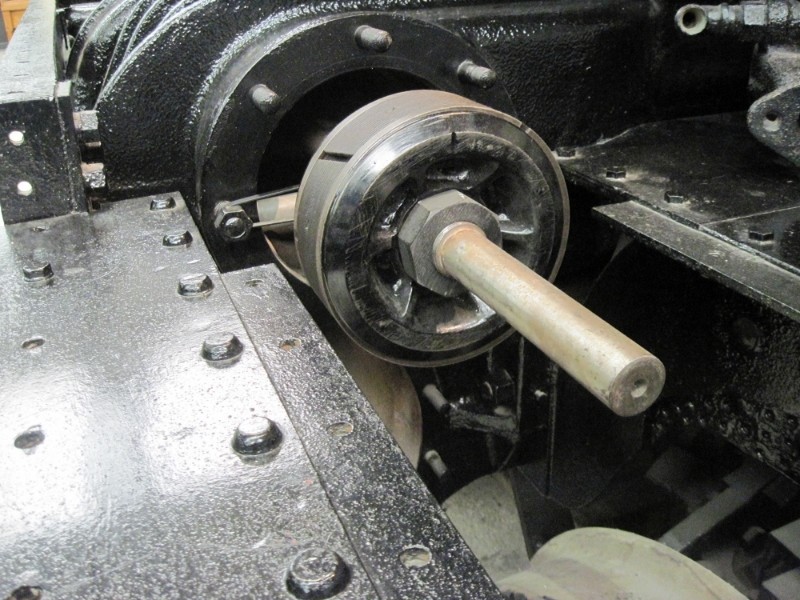 Images thanks to Robert Ellsworth



Posts

: 245


Join date

: 2013-04-14


Location

: North Carolina, USA



Images actually thanks to Martyn Bane, from whose site I believe they were originally taken. (Note that the links in this post are live, but they are not rendering as a different color in my browser, so you may have to mouse over them to detect them...)
These were in a discussion of semi-plug valves on RyPN which did not appear to add much to our knowledge of valve sealing, other than to note that the discussion did not cover as much tech as I had hoped.
Note that, in the discussion of sealing, the steam pressure is behind the wide, thin band with the 'plurality' of small, screw-thread-like V-grooves.  The two bands that are the steam edges are also pressure-seated.  Note how the center grooved ring has visible setscrews; I believe this is because the ring is a bronze material and is screwed to a steel inside band (visible as the small white horizontal line in the 'ring assembly' above) and this band is what the angled rings that do the pressurizing face against.
There is a better view of the internal components of a semi-plug valve
here at this link (also from Martyn's site).
You can see both the construction and material of these rings. The three rings act to provide preload compression to the edges, but not the lateral center, of the grooved ring as the valve heads are tightened together. They also assure that the steam pressure applied to the band is well-distributed and that the alignment of the ring(s) in tightening or loosening due to expansion will remain centered.
Note that according to the pictures and description of the overhaul of King class 6024 [url=http://www.martynbane.co.uk/6024/Overhaul2003/2003OverhaularchiveMar.htm]here (about halfway down) it would seem her valves were only fitted with the central grooved ring, the edge of which constitutes the steam face. This is a bit different from what appears in the drawing. Personally I would want a very well-defined and easily-adjusted steam edge, and I do not see evidence of this on the grooved rings in any of the pictures... but I do think I see a bevel on either face of the ring in 6024's picture that 'matches' where the steam-edge rings would go.
There are some potential paths for leakage steam in this design that need to be addressed with careful ring-gap cutting and orientation. I am not sure how any concern with condensation in the 'bottom' of the alignment steam space would have been addressed (it would not drain out in the arrangement as described); perhaps this was of little concern at the time, and perhaps I'm overreacting to its potential presence.
Might be interesting to examine what would happen if the grooved ring were made as several parallel rings, each with its own separating internal ring structure, rather than in one huge piece. That would more closely approximate what a set of diesel-style thin rings might do as far as sealing integrity, while preserving proper radial pressure from the steam.



Posts

: 245


Join date

: 2013-04-14


Location

: North Carolina, USA



This is interesting. Note the Wardale-style pinning of at least two of the three rings -- which brings up an interesting point: the pins are what I would consider very close to each other. How tight does that gap become when the rings are compressed in the bore? Is there a pin for the 'lowest' ring in each set -- I can't see in this light, but would have to suspect there is, in 'echelon' with the upper two...
Is that bluing I see on the ring-edge faces the residual of gun-blue used for fitting or finish machining, or evidence of a little friction? And am I correct in seeing white deposits on the 'lower' set of ring edges? Would there be any advantage in using very thin "shim" rings between each of these (relieved a bit in OD) to keep the ring edges slightly separated from each other, and 'floating' a bit better, while maintaining mutual longitudinal-face sealing?
I was going back over the very earliest posts on steam_tech and was reminded in a reference to gapless piston rings. I then pulled up some reference to the approach here:
http://www.totalseal.com/TechPage.aspx#trPistRingFunc
Note that the 'gapless' technical explanation explicitly mentions pressurizing behind the ring for good seal, while maintaining no effective gap -- I would also note that the percentage given for blowby in an IC cylinder is in line with what I'd expect for steam...
Making these rings with suitable materials and side/face finishing for steam applications should not be difficult. They would certainly present a good 'steam edge' for timing. As far as I can tell, it should not be necessary to 'pin' them -- they can float freely, and I would expect this to reduce grooving or spot wear as a cause of increased blowby in service.
Page 2 of 2 •

1, 2


Similar topics
---
Permissions in this forum:
You
cannot
reply to topics in this forum